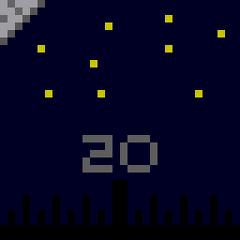 Devlog #13
By Timeline Games on February 11, 2018, 5:42 pm.
Hi everyone
This week I want to ask you all a question on top of telling you what I did in development this week.
First, development. This week I got something new done and working for Level R3.3 ... moving platforms! The premise of Level R3.3 is going to be around these moving platforms.
Now For the question, I've been thinking of late if Devlog should continue to be weekly, or if there should be more time in between them. I am kinda on the fence with this, so I was wondering if you guys could give me feedback. Should I keep Devlogs at Every week, every other week, or every month?
See you all next week,
Buttercreeper6