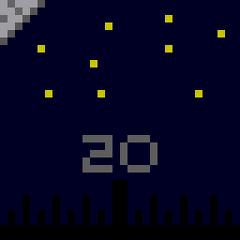 Patch 2.6.3
By Timeline Games on March 2, 2018, 12:35 am.
Hi everyone,
This patch is mainly a patch fixing a lot of the bugs that has plagued the game for years, as well as making some improvements. As well as Slime Wars is now available on Linux.
Bugs fixed:
1). Blurry textures
2). Shooting
3). Getting stuck (as in character)
Improvements:
1). Level 1's Music changed ( and other level's music will be updated on a later date )
2). Level 2/3 backgrounds tweaked slightly
3). Spikes no longer flat-out kill you.
Hope you all have a good day, and I will see you on Sunday,
Buttercreeper6