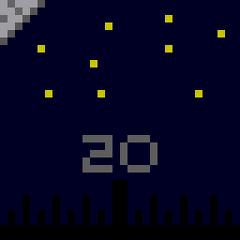 Devlog #15
By Timeline Games on March 4, 2018, 1:20 pm.
Hi everyone,
This week, besides releasing the patch, I finished Level R3.3, which will focus around the mechanic of moving platforms.
On top of this I decided, starting with Alpha 3, to remove the time limit system. This decision was made due to the Time Limit not adding anything in terms of difficulty as well as the Level Design in a lot of levels being about taking your time.
See you next week,
Buttercreeper6