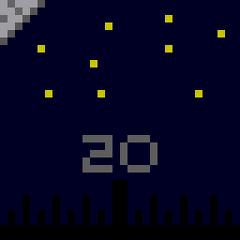 Devlog #25
By Timeline Games on May 20, 2018, 5:19 pm.
Hi everyone,
This week I worked on both the basic and advance Snow Slimes. The Snow Slimes main mechanic is that all of them will have to ability to shoot snowballs. The advance Snow Slime also has the ability to go partially invisible for a short amount of time, so keep track of them!
I also worked on the Region 4 level select map, as well as plan out most of the Region 4 levels, which will both have some new mechanics while also using some of the old power-ups.
See you all next week,
Buttercreeper6