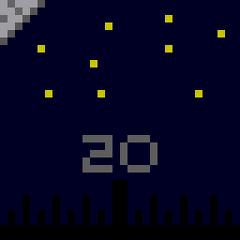 Devlog #28
By Timeline Games on June 10, 2018, 3:10 pm.
Hi everyone,
This week was another very productive week for me.
First, I replaced all of old sprites that I talked about in the last devlog, including Level 1 - 2 background and the checkpoints.
After that, I laid out the ground and background of Level R4.2, along with starting to work on the music of the level.
Have a great day,
Buttercreeper6