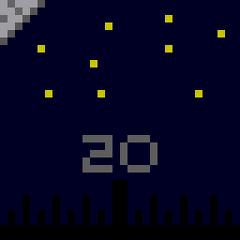 Devlog #5: Region 3 Information
By Timeline Games on December 10, 2017, 7:09 pm.
Hi everyone,
This week I started working on the first level of Region 3, and finalized some ideas going into it. For instance, We will see a different type of gameplay, A difference for just going left to right. Level R3.1 starts with the basics, though after the checkpoint it starts to get different, for instance we will see the first buildings seen in Slime Wars, along with realizing that we have allies within the residents of Region 3. in the next, realizing that they can not cross the water, you character decided to descend into the caverns under the vase ocean.
That's all for now, see you next week!
Buttercreeper6