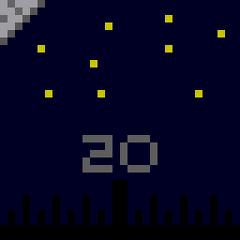 Devlog #6: Happy Holidays
By Timeline Games on December 24, 2017, 11:14 pm.
Hi everyone,
First, Happy Holidays and Merry Christmas!
Second, you might be wondering why there was no Devlog last week, this was due to having to work to study for finals and ready for Christmas. This caused me to not be able to work on the game much. So I decided to combine the Devlogs.
So these two weeks I fixed up some bugs and made the art for the 2nd half of Level R3.1.
That's all for now. See you next week, and Happy Holidays,
Buttercreeper6.