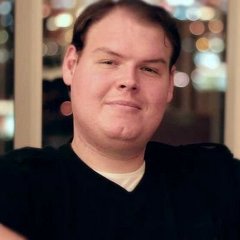 18
I'll never forget that rainy December day when I first played Halo: Combat Evolved. I sat in front of the TV, my fingers glued to the functional piece of plastic we call a controller like they were forged together in fire. I had my legs tied in a knot and my back resting against the bed behind me with laser focus straight ahead. This wasn't a bedroom, this was a MJOLNIR visor with a direct view into an unknown ring world that lay in front of me.

I was in a world all my own. To my family, I was an overly obsessed geek that wouldn't go play outside. To my friends I was maybe a tad bit too anti-social to hang that day. But to myself...to myself I was Spartan super soldier John 117 - genetically modified since birth to protect my planet and those I hold dear, and I damn sure would never let them down.
As I so valiantly saved the human race from extinction that day and repeatedly gave quite the opposite treatment to opposing Spartans in the arena (I believe they call it 'REKN NOOBZ'), something popped into my head. What if, instead of experiencing these amazing stories and immersive worlds, I could make them? And better yet, what if I could single-handedly (or maybe double handedly is more appropriate) engineer these experiences for others? I had stories to tell, I had notebooks full of weird creatures, monsters, aliens and things. And above all else I had a knack for building stuff. What could go wrong?
That first experience with Halo changed my life. It was that very day that I told myself I wanted to make games. That single experience changed the course that my life would take, and although life would take me many places and deviate from that path on more than one occasion, I always knew I was destined to make games.
Thats my story. What's yours?