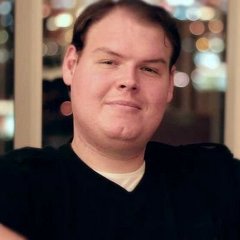 18
Hey guys,

So I know its been dead around here for a while. Thats my fault, I ran out of time to do the weekly chats and I stopped doing marketing for GDU...which, with an invite-only community, people cant get in even if they wanted to.

I shot out a survey, I have good understanding of what you guys want, and i'm planning on bigger and better things to help grow the community as well as help you guys be successful.

Here are just a few things that are coming up in teh next month or so:




Switching to Amazon Web Services - Extreme speed increase, better access to the database, secured email (so we can do stuff like email notifictions etc) and less downtime.


Underground Academy - with ocmplete video courses to teach you guys some of the most fundamental aspects of being successful.


Teams within gdu, and project management tools built in to help you and your team communicate and work together.


Badges that are rewarded for certain actions, certain amounts of XP, rep, etc that are displayed on your profile.


A complete overhaul of the game page system. They will include press listings, quotes, and be more akin to press kits, as well as be on their own custom domain name built speciically for gamers (not developers).


Private messages - been requested for a while.


A big surge of new recruits incoming from a lot of industry wide sites and partners


We've had a feature request thread before, I dont want this to be that, but I would love to hear what you guys think of these changes, as well as GDU in general and the improvements you think it needs.
:)