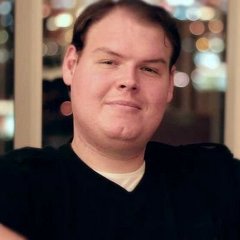 18
Hey Guys, So i need your help on a few things.

As you've seen, GDU has changed a lot even in the month it's been up. And there's a hell of a lot more just around the corner.

With that being said though, I want your input on where this goes and how it evolves, because you guys are just as much a part of it as i am. So i need your help on the following issues, and I'll let you all discuss it while I work on this damn not saving bug.
Game Rating System: Should only GDU members be allowed to rate your game? Or everyone? If only GDU members can rate it, you can get notifications as to who rated it and it will eliminate spam. If everyone is allowed to rate it, we run the risk of it being exploited, as the rating will have to be tied to IP address or something similar...and everyone being able to rate it could be good or bad. Not sure yet.


Game Comments: Right now were using DISQUS comments for the game comments. This is cool because anyone can comment and log in with their social profile like facebook or twitter. Do you guys like this comment system? or would you prefer a custom one that could notify you when someone comments and allow you to moderate/delete comments but would only allow GDU members to comment?


Private messages, profile comments or both? Ok so I don't want this to turn into Facebook here, but I realize its helpful if you guys can talk to each other. Do you guys want private messages? Do you guys want profile comments? Let me know.


Knowledge base: Would you guys like a section where you can submit links in categories? Somewhat like reddit style where you can vote things up or down, and over time we can build a good resource of tutorials, assets, articles, etc?


Market this game: Ok so a game page and marketing that game is the core of what GDU was built on...I haven't forgotten about it. So I have emails to editors and writers and all kinds of people in the indie game industry. I have the ability to send them all an email about your game with a marketing subject line that will get them interested and possibly feature your game on tons of websites.

Originally this was going to be a one-click automated tool that you could press a button and an email would get sent to these guys about your game. I ended up taking that out because of the obvious possibilities of abuse and spam, and I don't want these guys to hate me...

Would you all be interested in a process where you submit your game, it gets peer reviewed and reviewed by administrators, then if it gets approved, it goes out in a marketing promotional blast? How important would that feature/system be to you?


Special Title: I want to give you guys a special title that only the first 100 recruits get and no one can ever get ever....before we open up GDU to others via invite codes. I was thinking "Early Adopter" but the initials are EA and I hate EA. Thoughts?

=======================================NEW====================================

Friends or Followers?: Ive already built a friend system that allows you to "connect" with someone. Youll then get notifications when they post on the forum, post things etc. I was thinking though, would it make more sense to do a one-way follow system rather than a 2 way friend system? What are your thoughts?


Dev Blogs: Do you guys want the ability to chronicle your progress as you work on your game? We could have a newsfeed style dev blog page with all developers youre connected to, show your latest dev blog on your developer profile or even on your game page. What do you think?

That's it for now, but ill update this as more things come in. If you've got additional suggestions, feel free to throw those in too.

Thanks for being a part of the underground!