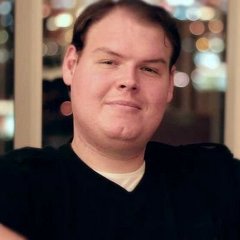 18
Hey guys! Welcome to the forum.

Relax, grab a cold drink and hang out.
Couple of new things:




"Add Rep" button now shows up next to users profile. You can add rep to a user if they say something helpful or post something helpful. Right now there is no limit on how much you can give out, but if it gets abused i'll have to add a limit. I don think it will though, you guys are super cool.


Profile, website, facebook and twitter show up under every users profile if they have them added. I assume thats a great feature that you'll all welcome, but if its an issue let me know.


You can edit posts! Woohoo!


The new text editor below the thread I like much better, and I may roll that out to the edit game pages as well if you guys like it.


There is only 1 general board for now. When we get more volume, ill add categories.


SIGNATURES AND OTHER SOCIAL INFO COMING SOON


Thats it!
Phew, cant believe I created this thing from scratch in 2 days! I need a break. Im dreaming about code.
POST AWAY!